Skyrim Player Headtracking And Voice
Skyrim Player Headtracking And Voice
7,7/10

1803

votes
Requirements
Nov 20, 2016 - This is a player voice addon for 'PC Head Tracking and Voice Type' using sound files of Lynda. Elder Scrolls V: Skyrim mod Released 2016.
God I hate requests, and God do I hate making requests but I cannot wrap my head around how to do this. According to the CK Wiki there is a.
Hmm, for some reason, now my player doesn't even have to get into bleed out. I started a new game with no voice at start. This is weird because I already tried starting a new game, but the voice only went away when I entered bleed out. I am however using Skyrim Unbound, I'll try to see if that does anything, Edit: nvm, It's not Skyrim Unbound.
Nexus requirements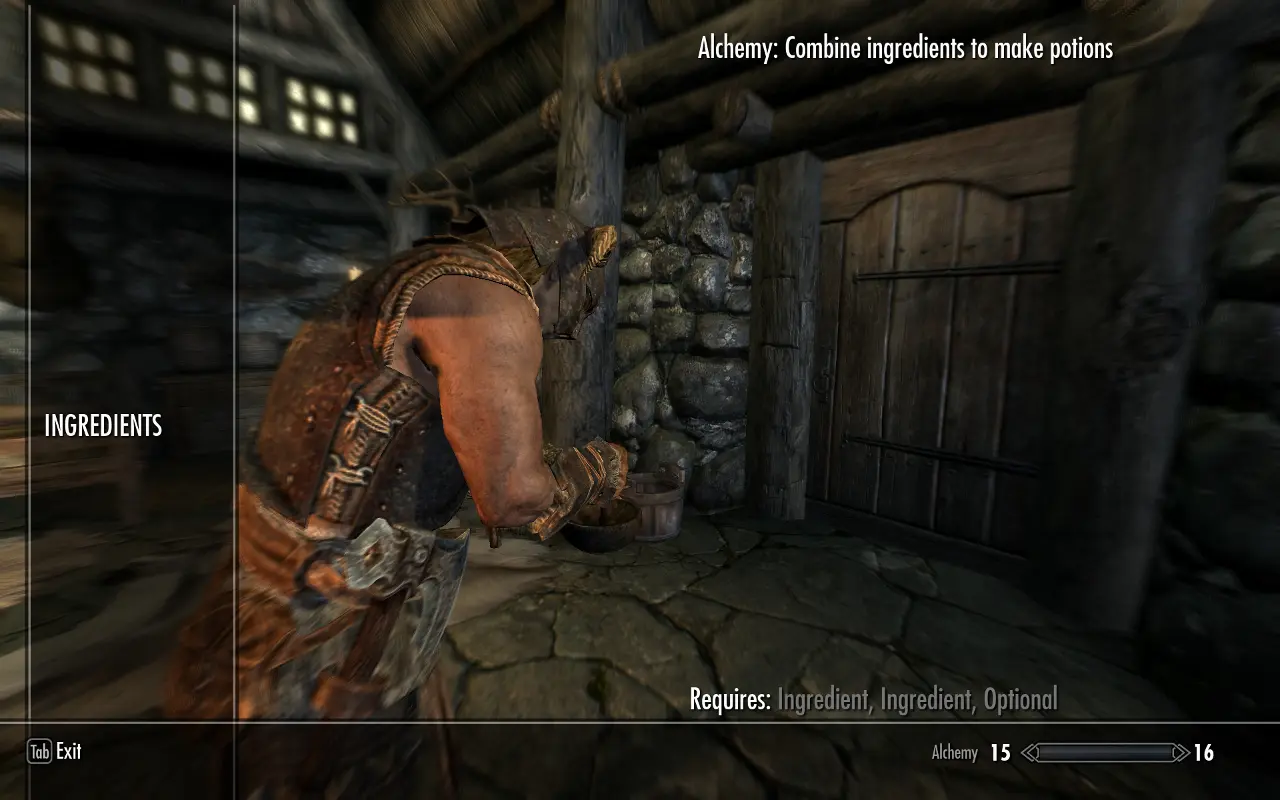 Mod name

Notes

Modern Brawl Bug Fix
Optional Requirement for the Speaker Detection option
PapyrusUtil - Modders Scripting Utility Functions
Optional Requirement for saving and loading the MCM settings
SkyUI
Skyrim Special Edition Player Voice Mod
Off-site requirements
Mod name

Notes

Skyrim Script Extender (SKSE) 1.7.3
Mods requiring this file
Mod name

Notes

CVR Voice Packs for PC Head Tracking and Voice Type
Male Jester Voice Type Expansion for PC Head Tracking
Miraak voicepack for PC Headtracking
PC Head Tracking Voice Pack - Male Argonian
PC Head Tracking Voice Sets
PC Headtracking Witcher 3 Yennefer of Vengerberg voicepack
Sassy Teen Player Voice for PC Headtracking
Permissions and credits
Credits and distribution permission
Other user's assets

All the assets in this file belong to the author, or are from free-to-use modder's resources

Upload permission

You are not allowed to upload this file to other sites under any circumstances

Modification permission

You are allowed to modify my files and release bug fixes or improve on the features so long as you credit me as the original creator

Conversion permission

You can convert this file to work with other games as long as you credit me as the creator of the file

Asset use permission

You are allowed to use the assets in this file without permission as long as you credit me

Asset use permission in mods/files that are being sold

You are not allowed to use assets from this file in any mods/files that are being sold, for money, on Steam Workshop or other platforms

Asset use permission in mods/files that earn donation points

You are allowed to earn Donation Points for your mods if they use my assets
Author notes
This author has not provided any additional notes regarding file permissions
File credits
SKSE
by
Ian Patterson
Stephen Abel
Paul Connelly
Brendan Borthwick
- MCM Version -
SkyUI
by schlangster and SkyUI Team
FISS
by LordConti2
PapyrusUtil
by exiledviper and meh321
- Tools Used for Creating Voice Packs -
Unfuzer
Voice File Reference Tool
Xwm Ninja
by greentea101
Yakitori Audio Converter
by BowmoreLover
- Functions Used for Compatibility -
Mfg Console
by kapaer
- Head Tracking Function -
The original idea is from Player Headtracking created by Maegfaer
HHaleyy
Donation Points system
Skyrim Player Headtracking And Voice Download
This mod is opted-in to receive Donation Points
Changelogs
Skyrim Player Head Tracking And Voice 2017
Version 4.8

[PC Head Tracking - MCM.esp] Fixed that some vanilla shouts could be temporarily silent if spammed.
[_MAGVoiceEvents.pex] Some voice events are now disabled while an enemy is performing a killmove against the player.

Version 4.7

Version 4.6.1

[B.Y.O. Voice Type Option]
Fixed that the 'Death' event could not be triggered correctly.

Version 4.6

[B.Y.O. Voice Type Option]
Added the 'Lockpicking Success' event to the Menu category. This works for locked container objects and not for door objects.
Optimized the pseudo mouth animation feature.
Fixed that the chance settings was not effective to the 'Training Finish' event.
[Facial Expression Option]
The Combat Anger facial expression is now kept while in combat.
Looking at inanimate objects now reverts the facial expression to Neutral.

Version 4.5

[B.Y.O. Voice Type Option]
Fixed that the greeting keys did not work while sneaking.
Fixed that it could cause a freeze when saving right after surfacing from the water. Due to this, mouth animation is now disabled for the 'Surfacing' event.


Version 4.4

[B.Y.O. Voice Type Option]
The 'Trap Hit' event now works for a few more fire objects and explosive enemies.
Excluded some dungeons in the Dawnguard DLC from triggering the 'Weather' events.

Version 4.3.4

[B.Y.O. Voice Type Option]
Optimized the event handling of the 'Breath' category and improved the stability.
Fixed a vanilla bug that the 'Exhaustion' event could be triggered each time opening a dialogue menu when Stamina is exhausted.
Fixed that spamming the Greeting keys while sprinting could cause a crash.

Version 4.3.2

Fixed that enabling the Bleedout Bug Fix option during the intro dragon attack scene could make the player uncontrollable.
[B.Y.O. Voice Type Option]
Fixed that the 'Health Low/Very Low' events could be triggered at the same time with the 'Death' event.

Version 4.3

[B.Y.O. Voice Type Option]
Concentration spells no longer trigger the 'Magic' events while sneaking as well as other spell types.
The 'Death' event no longer be triggered when decapitated.
The 'Weather' events no longer be triggered while sprinting.
Added a new 'Breath' category which includes 'Eagle Eye Enter/Exit', 'Sprint', 'Surfacing' and 'Exhaustion' events.
These breathing sounds now can be customized with audio files in the 'SoundFX' folder.
Due to this, it no longer uses .fuz files in the 'SoundVoice' folder(/.bsa) for the breathing sounds.

Version 4.2

[B.Y.O. Voice Type]
Applied pitch randomization for some voice events ('Attack/Fatigued', 'Attack Ranged/Full Draw', 'Power Attack/Fatigued', and 'Hit' events).
Added interval between normal attack voices so it doesn't spam when the weapon speed is high.
Added 'Dungeon' event in the 'Location' category. This event will be triggered when entered a dungeon and will not be triggered again in the same location for a while.
'Jump' event is no longer triggered while Stamina is exhausted.
Fixed that 'Attack Ranged/Full Draw' events could be triggered at the same time with 'Killmove' event.
[Greeting Function]
Optimized the actor exclusion process for the Automatic Greeting function.
[Voice Pack]
Added 'Female Girl Japanese Voice Pack' by PixieBob

Version 4.1

Added 'Bleedout Bug Fix' option.
This option fixes a vanilla bug that disables certain player voices after bleeding out (no voice when swinging weapons). Works also on savegames that already have this bug.

Version 4.0

[Facial Expression Option]
Reverted the previous compatibility fix to fix that this option could not work properly.
Fixed that the eye tracking function could work for door objects despite that they are excluded from the detection.
[Greeting Function]
Greeting hotkeys now support 'Male Dark Elf Commoner', 'Male Dark Elf Cynical' and 'Female Dark Elf Commoner' voice types.
[Head Tracking]
Fixed that the dropped items could be detected as actor very rarely.
Optimized the crosshair detection process and improved the behavior and stability when the crosshair target was changing rapidly.

Version 3.9

[B.Y.O. Voice Type Option]
'Journal' event no longer works when the Journal menu is opened from the Map menu.
[Facial Expression Option]
Improved the compatibility between the eye tracking function and Mfg Console mod to keep its blinking animation enabled.

Version 3.8

[B.Y.O. Voice Type Option]
'Trap Hit' event now covers all the vanilla traps.
Excluded some locations from triggering 'Weather' events to not spoil scenes.
Optimized the event detection process of 'Trap Hit' and 'Location' categories.
[Facial Expression Option]
Changed the method to reset the eye tracking. This should fix that the player's mouth movement could be frozen until say something again.
[Greeting Function]
Excluded some conditions from triggering the automatic greeting to not spoil scenes.
Optimized the processing of the Automatic Greeting. This should fix the lags of the greeting which could occur when the other mods were accessing the 'in-game day' variable at the same time with this mod.
[Voice Pack]
Added 'Female Young Eager Japanese Voice Pack' by PixieBob

Version 3.7

[B.Y.O. Voice Type Option]
Excluded some locations from triggering 'Weather' voice events to not spoil scenes.

Version 3.6

[B.Y.O. Voice Type Option]
Fixed that 'Weather Clear' event could be triggered when the current weather's classification is none.
The Blizzard spell now correctly triggers the 'Blizzard' magic event even if 'MagicDamageFrost' keyword is removed by bug fix mods such as USLEEP.
'Lockpicking' and 'Level Up' events now can be triggered when sneaking.
[Greeting Function]
The Automatic Greeting function now also works in first person. However, it roughly excludes actors in a scene, so the player may greet in some improper situations.
[Head Tracking]
Added pseudo eye tracking function which works when the Facial Expression option is enabled.

Version 3.5

[Head Tracking]
Automatic Stop option now keeps forcing the player to look at the speaker while the dialogue menu is open.
Changed the name of the Automatic Stop option to 'Humanize' as this option does more than just stopping the head tracking.
Fixed that the target detection could not work properly when the crosshair target was changing too rapidly.


Version 3.4

[Save/Load Settings Function]
Changed the requirement to PapyrusUtil from FISS due to the MCM registration problem.
This should solve the problem that the MCM could not be registered for some users.
The Load function now shows the list of the saved settings.
The voice types obtained from NPCs by the Voice Type Selector now can be saved or loaded.
[Voice Type Options]
The Voice Type Selector now notifies the voice type name (editor ID) when an unsupported voice type is obtained.
The Voice Type Menu now shows the voice type name (editor ID) for voice types obtained from NPCs by the Voice Type Selector.
[B.Y.O. Voice Type Option]
Increased the available audio file numbers for the 'Magic' category to 5.
[Greeting Function]
Fixed that the greeting function did not work for the female default voice type if an unsupported voice type is set for the male character.

Version 3.3

Fixed that 'Leave Water Breath' voices did not play the variations randomly for the non default voice types.
The Automatic Stop option no longer stops the head tracking while the dialogue menu is open.
The head tracking function now forces the player to look at the speaker when the dialogue menu is opened.
Removed the 'Speaker Detection' toggle option and added 'Detection Type' option which allows to enable or disable both Speaker Detection and Crosshair Detection.
Added Automatic Greeting option.
Fixed that toggling the Automatic Stop option could enable the head tracking function even if it is disabled in MCM.
Added an example voice pack 'Female Even Toned'.
Optimized the Save/Load Settings function.

Version 3.2

Some traps such as oil lamps and explosive gas now trigger the 'Trap Hit' custom voice event.
Updated the scripts to avoid errors which could occur when a lot of NPCs start speaking at exactly the same time (e.g. when used KillAll console command surrounded by many NPCs).
Speaker Detection now works more stably.
Changed the default value for the Custom Voice volume slider to 0.9 from 1.0.

Version 3.1

Added 'Fix Spine' option. If this option is enabled, the player moves only the head to look at the target and the spine remains unaffected.
Poison gas traps now trigger the 'Trap Hit' custom voice event.
Changed some default values for the Facial Expression option to make the player's reaction for acquaintances more noticeable.

Version 3.0

Added 'Speaker Detection' option which automatically detects a nearby actor that is speaking.
Note that this option requires a brawl bug fix mod in order to prevent the brawl from turning into a real fight.

Version 2.9

Custom voice volume is now adjustable with the slider which is accessible from the System tab (System > Settings > Audio).

Version 2.8

Included a vanilla bug fix which sets the 'Uses Head Track Anims' flag for High Elf vampire race correctly.
Added the following custom voice events for B.Y.O. Voice Type option.
'Attack Ranged' (When shooting a bow or a crossbow.)
'Attack Ranged Full Draw' (When shooting a bow at full draw.)
'Killmove Finish' (When finished performing a killmove.)

Version 2.7

Increased the number of the available audio files for the 'Greeting' category (to 10 from 5).
Added 'Health Low' events which work in sync with the vanilla low health warning effects.
Added pseudo mouth animations for the custom voice events.
The 'Jump' event now also works when riding a horse.
Fixed that the chance settings for the custom voice events could not actually be set to 0%.
Excluded some conditions from triggering the 'Weather' custom voice events.
Added 'Male Even Toned Voice Pack' by MisteriousGuy

Version 2.6

Race switch detection now works more properly.
Fixed that the head angle control in the character customization menu could be stopped working after switching races.
Fixed that the 'Dragon Riding' custom voice event could be triggered when dismounting from a dragon.
Enabling 'Automatic Stop' option in the MCM now automatically re-initialize the head tracking.

Version 2.5

Updated the script to trigger the 'Killmove' and the 'Hit' events more successfully and stably.
Excluded some conditions from triggering the 'Location' and the 'Magic' custom voice events to not spoil some scenes.

Version 2.4

Updated the script to avoid 'cannot have expression' error which can rarely occur when the facial expression option is enabled and the player is reverted from Werewolf or Vampire Load forms.
Fixed that voice type options could be applied for Werewolf or Vampire Load forms if the game is saved or loaded while the player is transformed into those forms.
Excluded certain conditions from triggering 'Location' event in the B.Y.O. Voice Type option to not spoil certain scenes.

Version 2.3

Various fixes and improvements below for B.Y.O. Voice Type option.
Fixed that Bloodcursed Arrow and Sunhallowed Arrow were reversed in the script.
Excluded explosions from triggering the 'Hit' events.
Added interval for the 'Hit' events.
Excluded special furniture from triggering the 'Chair' event.
No longer triggers 'Chair' event when getting up from a chair.
Concentration spells now trigger only when the beginning of the casting.
Added 'Level Up', 'Lockpicking', and 'Training Finish' event to the 'Menu' category.
Added 'Greeting' category which works when the greeting hotkey is pressed.
Increased the number of audio files for the 'Location' and 'Menu' category.
Added description text files into each of the folders to allow NMM to install the folders which were blank.

Version 2.2

Enabled breathing sounds (Sprinting, Eagle Eye etc) also for non default voice types.
The options will now automatically be re-enabled after a race change.
Added 'B.Y.O. Voice Type' option. With this option enabled, you can build your own voice type by installing your audio files.

Version 2.1

Added 'Exception Filter: Inanimate Objects'.
Excludes inanimate objects from the crosshair detection.
Added 'Save/Load Settings' function which requires FISS.

Version 2.0

Updated the scripts to allow vampires to use the Greeting feature and facial expressions.
Added the following voice related options.
'Voice Type Menu'
You can select voice types for each female and male player character.
'Voice Type Selector'
Tries to obtain a voice type from the current crosshair target when the mapped key is pressed.
If failed or the crosshair target was nothing, selects a voice type in the list in a cyclic way.
So you don't have to open MCM each time to change the voice type.
'Beta Mode'
If disabled, the voice type options work only for the Greeting function.
If enabled, allows the Voice Type Selector to obtain any voice type such as opposite gender or creature voice.
Also the voice type will be applied to combat voices.
The 'Lun...' bug fix for the 'Marked for Death' shout is included.
Added 'Tracking Distance' option which sets how far the player can keep looking at the target.
Conversely, sets the distance that the automatic stop option starts to work.

Added 'Pause Duration' option.
If enabled, stops the crosshair detection and the Automatic Stop for the specified seconds when the targeted NPC is trying to speak to the player.
Added 'Exception Filter: Inanimate Actors'.
Excludes inanimate actors (NPCs that are in dead state, not reanimated corpses.) from the crosshair detection.

Version 1.6

Added Greeting options. Now you can annoy back to NPCs by repeating 'What do you need?'.
Updated the script to avoid 'Assigning None' error which could occur when the Facial Expression option is enabled.

Version 1.5

Added 'Facial Expression' options.
The expressions can be set for each relationship ranks, so you can set it depending on your character's personality.


Version 1.4

Updated the scripts to avoid error('no native object bound to the script object, or object is of incorrect type') which rarely occurs under certain situations when the 'Automatic Stop' option is enabled.
Added Automatic Stop option also to the non MCM version.
This is enabled by default.
If you need to disable it, use the following console command,
Set bAutoStopHeadTracking to 0
then toggle off and on to make it take effect.

Version 1.3

Added 'Crosshair Activatable Range' option which sets how far the player can activate the crosshair target.
Note that this could be used also for cheating.
RefreshINI/RefINI command will override this setting.
For non MCM versions, it can be set in the Skyrim.ini.
[Interface]
fActivatePickLength=(Default is 180.0)
Added 'Automatic Stop' option.

Version 1.2

Changed the validation method for talking activators for smoother behavior.
Added a MCM version.

Version 1.1